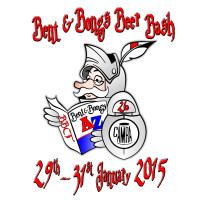 The standard sponsorship package for 2015 is pretty much exactly the same as it was last year.  If you sponsored last year you will know exactly what's coming.  If however you are a regular sponsor and missed last year, or you are a new sponsor, it is really worth taking ten minutes to read this post so that you know how everything works.  Specifically the bit about the 'sponsors' hour' on Thursday before the festival opens to the public.
The standard package for 2015 includes the following:
– 10 tickets for general admission at any session
– These tickets are the only way in to the early doors 5pm Thursday sponsors' only hour
– £10 of beer tokens for anyone attending the 5pm – 6pm Thursday sponsors' session
– Your name over a barrel
– Your name and details in the festival programme and linked from our website
The price for this standard package is £125.
We are happy to provide a receipt for this so that you can take it as a cost through your business accounts.
So What Is This 'Thursday Sponsors' Only Hour' And How Does It Work?
It's basically our way of saying Thank You to everyone who supports the festival.  We open to the public at 6pm.  We open an hour earlier at 5pm to sponsors only.
And what's more, when you walk in through the door we give you a sheet of £10 worth of tokens so that your first few beers are on us.  These tokens work just like the tokens at the public sessions.  You buy your beer with them.  That makes your first £10 worth of beer absolutely free.
And yes; if you do the maths and multiply 10 people's entrance plus 10 people each being given £10 of tokens … it comes to more value than the cost of the package.
The tokens don't expire at 6pm when we open to the public.  So you don't need to feel like you need to drink a lot in that sponsors' hour to get your money's worth.  We'll go on accepting those tokens all through Thursday night.  The only difference between the sponsors' tokens and regular tokens is that you cannot cash in the sponsors' tokens when leaving the festival, so be sure to use them first.
And if your tokens run out during the sponsors' hour, fear not.  We will have the token desk open from 5pm for selling the regular tokens.  This way, if you do want to try the most expensive beers early the choice is yours.  You can top up your token supply any time you want, or as soon as the free ones run out.  You can use your free tokens up quickly, or you can savour the taste of every mouthful and stretch them out well past 6pm.  The choice is yours.
Are There Any Other Sponsorship / Advertising Options?
Absolutely!
If you want to do something a bit grander, get in touch with us at sponsors@bentnbongs.com and we will talk through the options with you.  If you want to, you can sponsor the festival bars, the glasses, the entertainment and even the token sheets.  Let us know what you have in mind and we'll see what we can do for you.  The key difference to doing something like this is that it gives your business much more exposure.  We are more than happy to string up your banner near whatever it is you are sponsoring.
Similarly, if the standard package is a bit too much for you but you might consider doing something a tad smaller, again get in touch and we will see what we can arrange.
For the 2015 festival we are also able to offer advertising space in the festival programme.  If this is something that interests you, drop us an email and we will get some details back to you.  We usually have around 4,000 visitors to the festival each year, give-or-take.  We aren't promising that advertising with us will make you rich beyond belief.  But if done right we like to hope it's as good as other alternatives.  4,000 potential customers who each enjoy a beer or two, nights out with friends and something good and wholesome to eat.  You don't need much percentage take up to start seeing a return on the advert.
If you want to take out a sponsorship package for 2015, just download the 2015 sponsorship form, fill in the details and send it back to the address shown on the form.  If you are interested in doing something a bit bigger or a bit smaller, please get in touch with us by emailing sponsors@bentnbongs.com and we'll take it from there.  Or if you want to know more about advertising in the programme email advertising@bentnbongs.com and we'll get straight back to you.
Thanks as always, for supporting the festival and in doing so supporting the charities that we support.